Our Guarantee to You:

We can't guarantee your ticket will win a Mercedes GLA250 4MATIC SUV,
but we CAN guarantee your support will change a life.
The sole purpose of the Mercedes Moment fundraiser is to raise funds that will allow us (and you) to make a difference in the lives of individuals and families we serve who have tremendous needs beyond normal circumstances.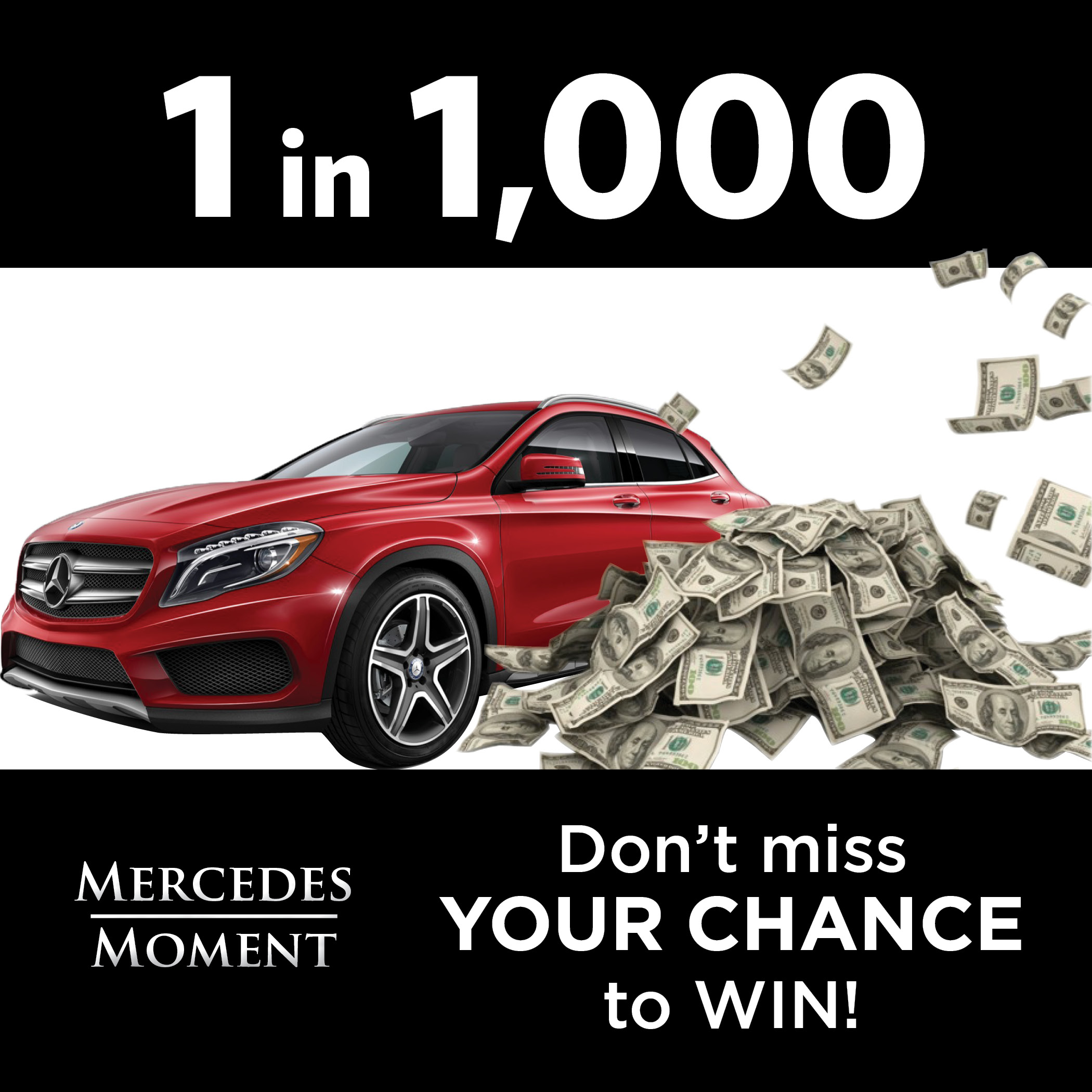 What is Mercedes Moment?
• $100 per ticket
• 2017 Mercedes GLA250 4Matic SUV*or $30,000 cash 
• Based on the first 3-digit PA Lottery on Thursday, May 18 @ 7 p.m. (Excludes Wild Ball)
• Only 1,000 tickets sold
• Players must be 18 years and older
• If winner chooses car, winner must pay sales tax and title and transfer fees. Price of ticket is not tax deductible. 
How to purchase a ticket?
• Call 1-855-GIVE-HNA to purchase ticket or print this order form, complete, and return to:
   Home Nursing Agency Foundation
   201 Chestnut Avenue
   PO Box 352
   Altoona, PA 16603-0352
• Ticket numbers will be distributed on a first-come, first-serve basis.
• Ticket(s) will be mailed to you prior to the event.
Questions?
Contact Home Nursing Agency Foundation:
1-855-GIVE-HNA (1-855-448-3462) or email foundation@homenursingagency.com
Thank You to Our Generous 2017 Sponsors:
The Home Nursing Agency Foundation is a community benefit, non-profit organization whose purpose is to provide financial support to create, improve, or enhance programs and services that ultimately results in a benefit to the individual, family and community served by the Agency. Since 2005, the Foundation  has awarded more than $857,000 to Agency programs and services—dollars staying close to home within the cities, towns and boroughs served by Agency caregivers.
The Foundation welcomes all private and public donations, which are tax-deductible to the fullest extent of the law. For more information about the Foundation and grants awarded, please contact Pam Seasoltz at 814.946.5411, ext. 2565.
The official registration and financial information of Home Nursing Agency may be obtained from the Pennsylvania Department of State by calling toll-free, within Pennsylvania, 1-800-732-0999. Registration does not imply endorsement. If you would like to be removed from our mailing list please contact the Home Nursing Agency at 1-800-992-2554.