5/18/2017 The Healing Patch children's grief program has been chosen as one of the five charities benefitting from the Five Star 5 for 5 walk/run on June 10.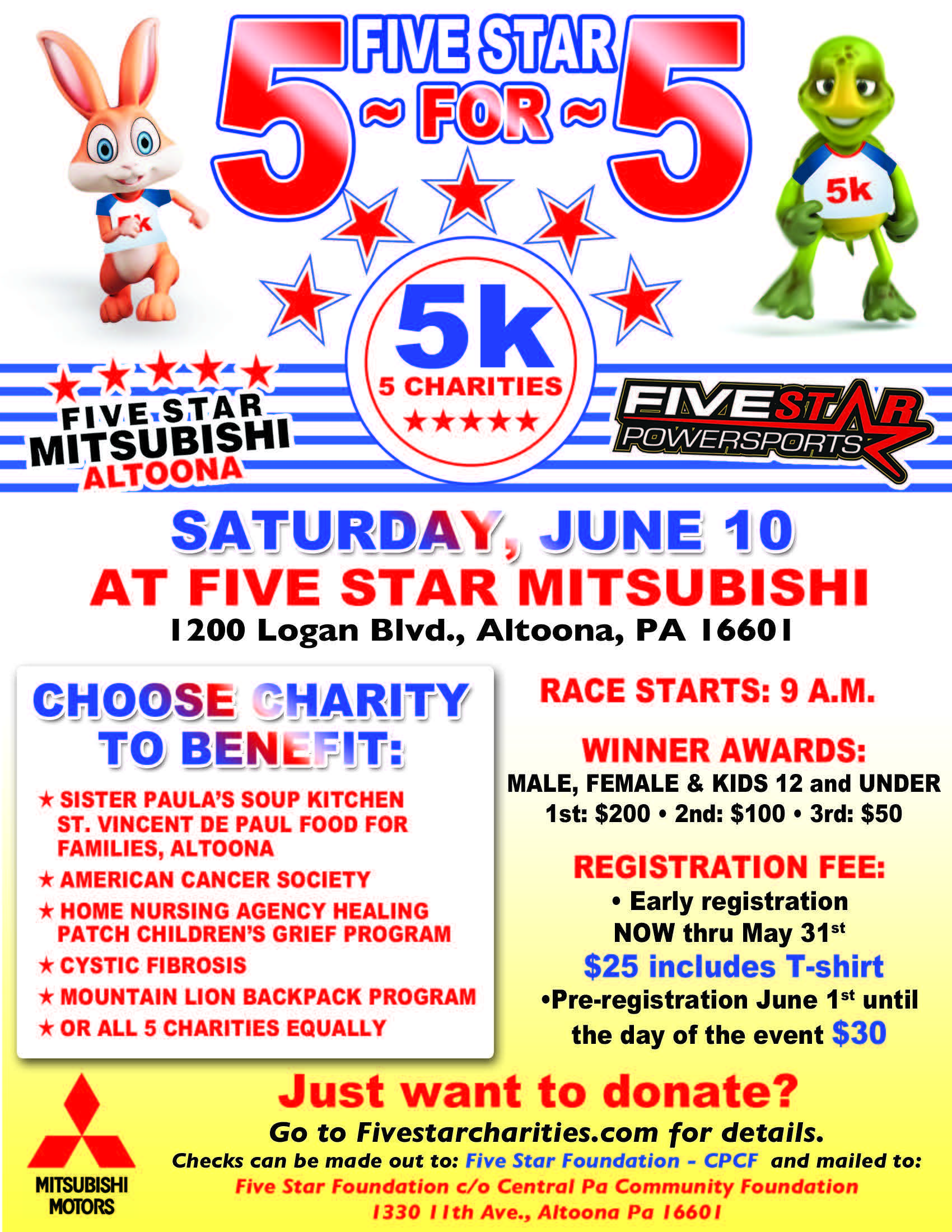 Greg Sloan, owner of Five Star Mitsubishi Altoona and Five Star Powersports is hosting a 5k walk/run to raise money for 5 charities here in Blair County. 
The top three males, females, and kids 12 years and under will all receive cash prizes. Early registration is $25 through May 31, 2017 and includes a t-shirt. Pre-registration is $30 per person from June 1 until the day of the event.
The 5k walk/run will begin at Five Star Mitsubishi, 1200 Logan Blvd, Altoona, at 9 am with packet pick-up beginning at 7:30 am.
Participants can choose the charity that their registration can benefit, or donations are welcomed.
Click here to get the pledge form to raise money for the Healing Patch.
Click here for more information about Five Star Charities.