6/19/2017 The Home Nursing Agency Foundation is now selling $10 tickets for The Pittsburgh Pro Sports Triple Play Raffle, giving ticket buyers the chance to win Pirates, Penguins, and Steelers tickets. All proceeds benefit the Healing Patch children's grief program.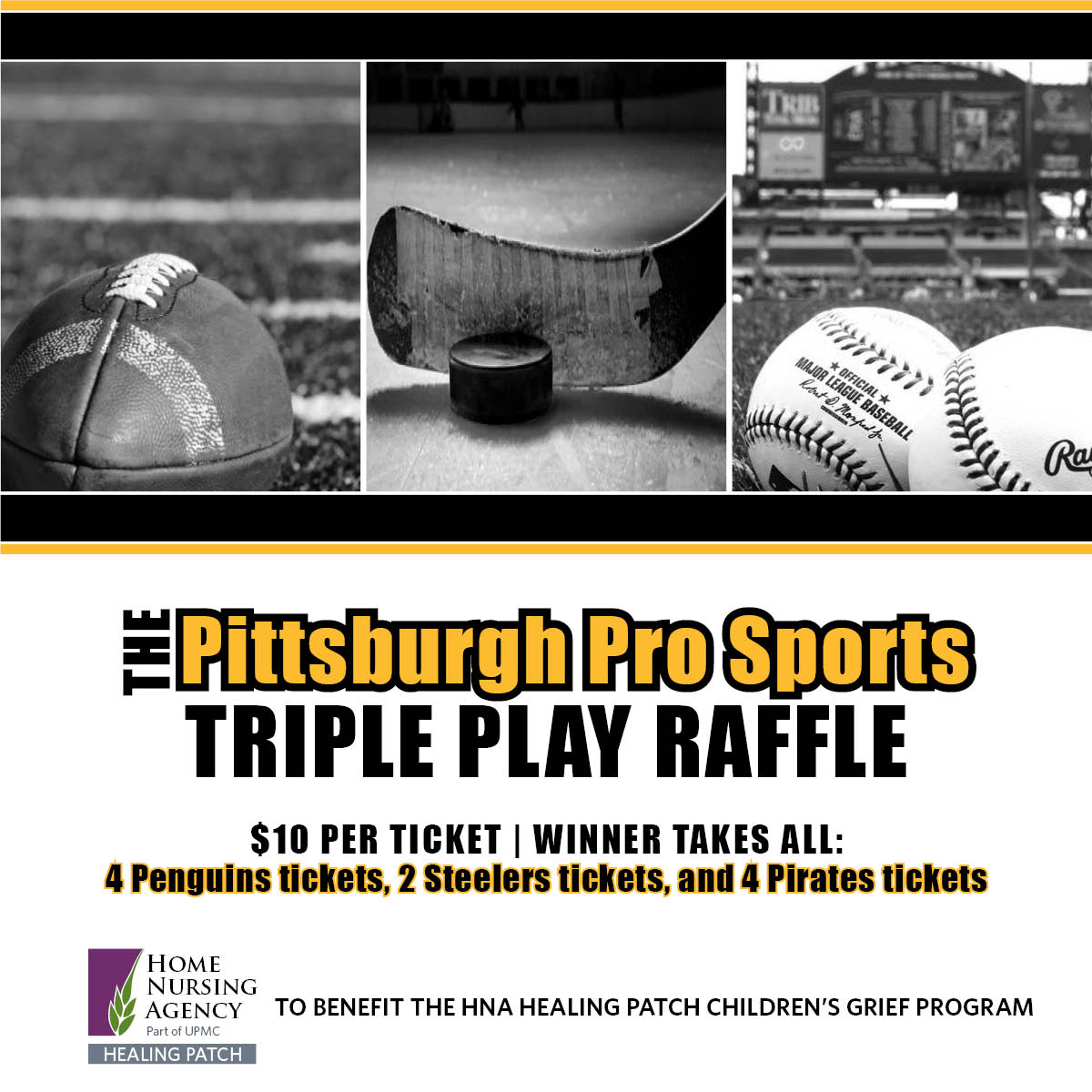 The drawing will take place Saturday, October 14.
Tickets are $10 each. Winner takes all:
4 Penguins tickets
2 Steelers tickets
4 Pirates tickets
Tickets are for Sunday games in the 2017-2018 season.
Purchase tickets at the following locations:
Home Nursing Agency Corporate Office, 20 Sheraton Drive, Altoona (near Outback Steakhouse) | M-F 8:30 a.m. - 4:30 p.m.
Home Nursing Agency Administrative Office, 201 Chestnut Avenue, Altoona | M-F 8:30 a.m. - 4:30 p.m.
Shields Awards & Sports Shop, 2541 Union Avenue, Altoona | M-F 10 a.m. - 5:30 p.m.