10/19/2017 Home Nursing Agency's Center for Counseling invites the community to the annual art exhibit "The Creative Healing Gallery" on Tues., Nov. 7 from 11 a.m. - 6 p.m. at the Center for Counseling, 500 E. Chestnut Ave., Altoona. The exhibit will feature the works from artists in the HNA art therapy program. 
H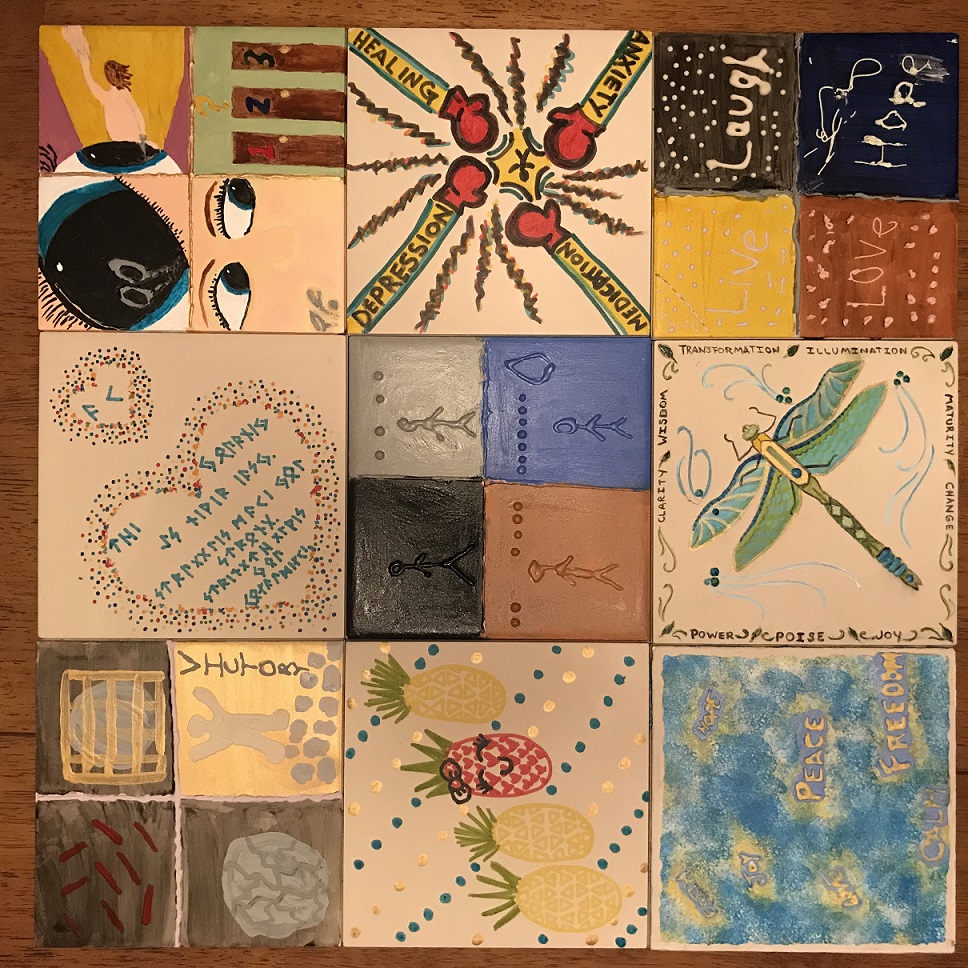 ome Nursing Agency offers art therapy as an alternative form of therapy for clients with a variety of mental health issues who may benefit from a creative outlet for their thoughts and emotions. Art therapy offers individuals different mediums and tools to express their emotions and gain insight and awareness about them through a new perspective. 
Art therapy supplies are provided through Mission Grant funding from the Home Nursing Agency Foundation. 
Some of the artists will be on site at The Creative Healing Gallery Exhibit to personally explain their works to those in attendance, and free refreshments will be offered. 
For questions about art therapy or the exhibit, please call the HNA Center for Counseling at 814-943-0414.
This collaborative project created by the artists of Home Nursing Agency's art therapy program will be on display at "The Creative Healing Gallery" on Nov. 7. As Mental Health Counselor II Bethany Miller explains, "Each ceramic tile represents a piece of the individual's journey navigating the struggles of dealing with a mental health diagnosis. When the tiles are placed together, it creates a larger support and draws awareness to similarities within each individual's pathway to recovery. While each tile is unique in itself, the project offers others the opportunity to see they are not alone."