Milestone Makers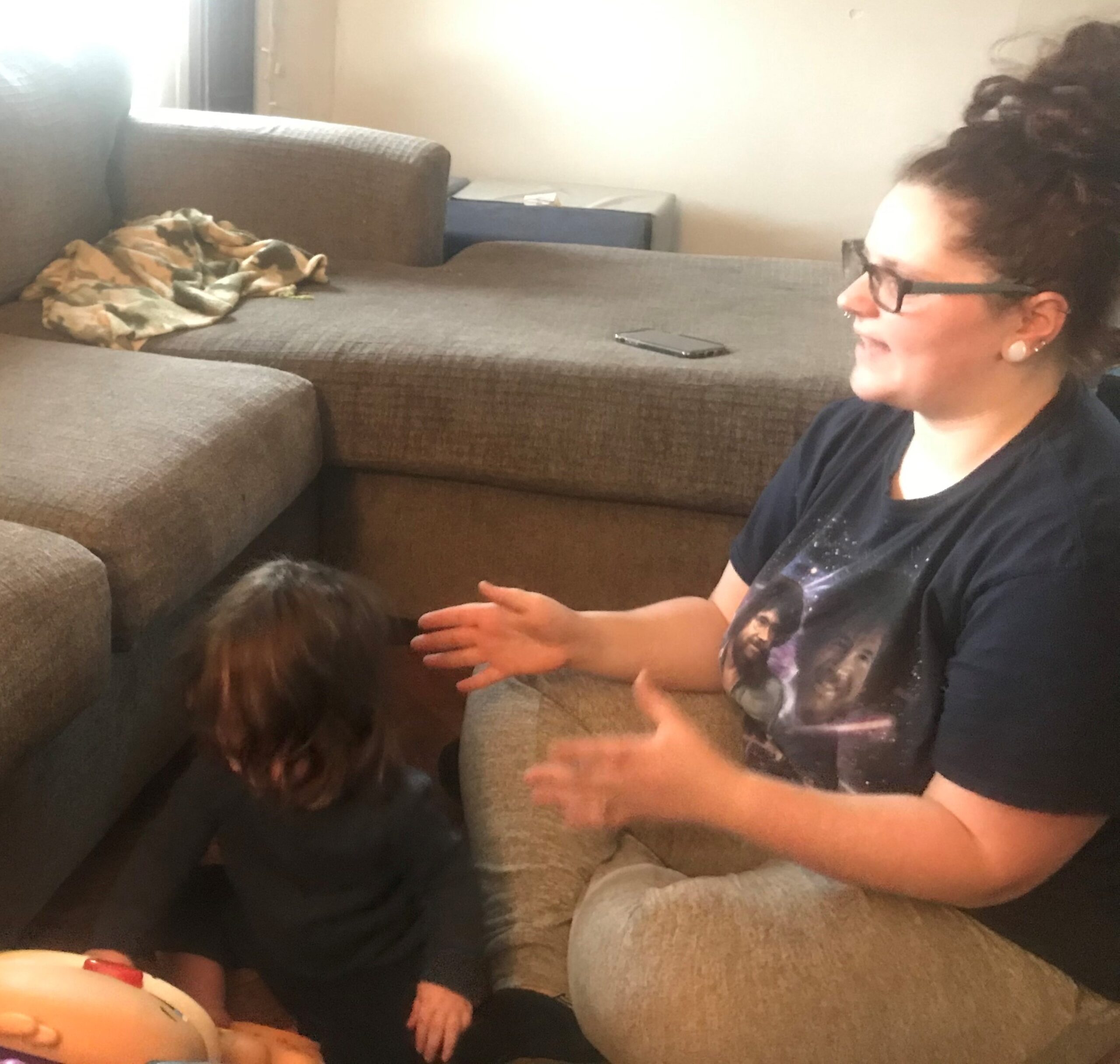 Early Intervention Therapists Facilitate Progress of Young Clients
When Allysha Capps was pregnant in 2019, she was doing more than the usual preparations to welcome new life into her family. As her son Patrick was diagnosed prenatally with hypoplastic heart syndrome, she prepared for her newborn to undergo surgeries and face restrictions that would delay his development.
"They told us even before he was born that therapy would be beneficial," Allysha explains. Patrick had his first surgery at just four days old and was hospitalized for several weeks. Coming home in December 2019, he was not able to pick up his head, roll over, or reach the milestones of most three-month-olds.
She followed her physician's recommendation and enrolled Patrick in Home Nursing Agency Early Intervention. When he came home in December, their family's Early Intervention journey began with Gina Atwell, Physical Therapist, and Nicole Gioiosa, Occupational Therapist.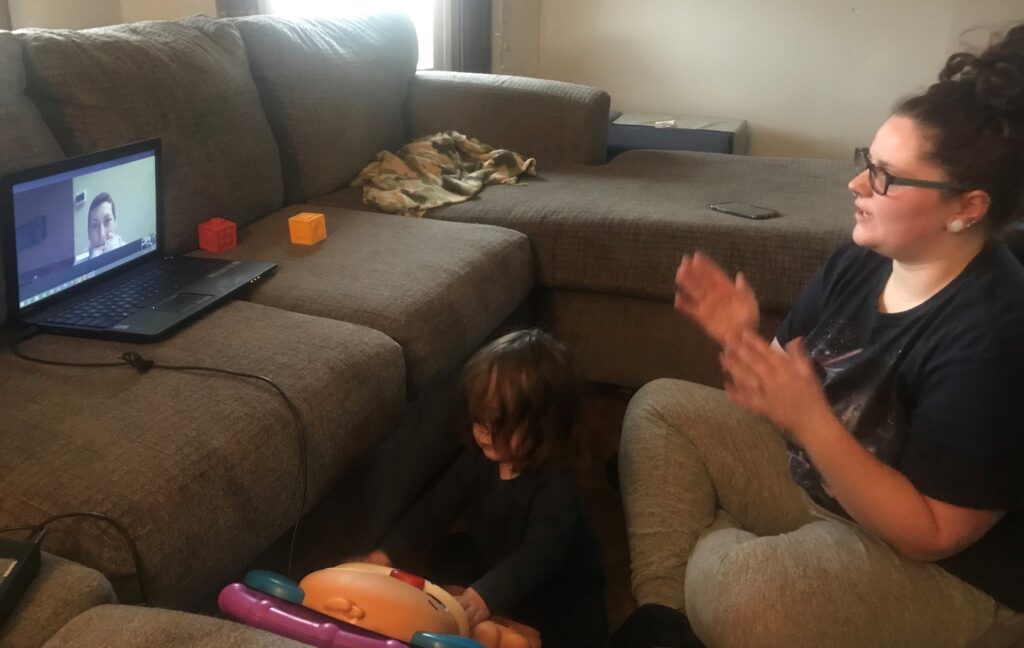 "It wasn't just Gina and Nicole coming for an hour and working with Patrick and then leaving," Allysha says. "They came in and taught us about how to do those things with him. They don't just treat him as patient. They treat him as an individual with a family, and they genuinely care about him."
After just a few visits, Patrick had to undergo another surgery, and his Early Intervention services were put on hold. Shortly after his return home, COVID-19 halted in-person visits. Gina, Nicole, and the rest of the Early Intervention team pivoted to virtual visits, which has been admittedly been more difficult but has not hindered Patrick's progress.
"It took us about seven months to get him to push up and sit on his own," Allysha shares. "When he did it the first time on camera for Gina to see, she was just as excited as we were!"
About that same time, Patrick began taking in some of his nutrition by mouth rather than strictly the tube feedings that had sustained him up to that time.
"He had an eating disorder and was unable to swallow properly," Allysha explains. When he started eating and drinking, they literally had to start with cues that seem to come naturally and are easily taken for granted. "Nicole was great in helping us to teach him how to realize that he was hungry and communicate that to us. She would give us special cups for him to try as he learned how to drink, and I could call her at any point with questions about foods and how to introduce them safely."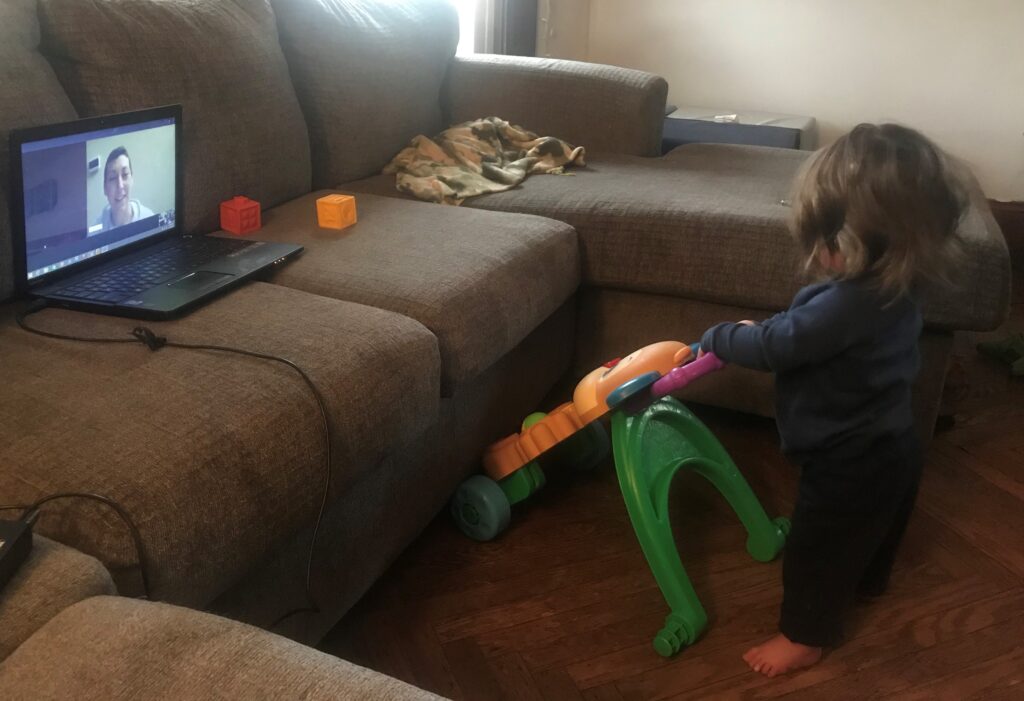 Under the supervision of his specialist, Nicole is working with Patrick and his family to start taking in most of his nutrition orally and wean off tube feedings during the day. Gina is helping them to achieve a goal of Patrick walking independently, focusing on ways to improve his balance and core strength.
"If it wasn't for them, he wouldn't be where he is now," Allysha says. "They do whatever they can to help him be successful. They get the same satisfaction seeing my son succeed as they would their own kids!"
Although their connection is work with Patrick, Allysha values the support they provide to parents who are dealing with very stressful situations.
"They ask the parents, 'How are you handling this?' They know when we have doctors' appointments and other challenges," Allysha admits. "They recognize it enough to ask, and they know how hard it is having a child who needs specialized care."
It is this village of support that has resulted in Allysha advocating for others to access Early Intervention services for their children: "Your child doesn't have to have something 'wrong' – it may just be a delay. I am thankful the hospital initially recommended Early Intervention. I know people wish they would have known about services earlier."
If you are concerned about your child's developmental progress, please call North Star Support services at 814-949-7230 to set up an early intervention evaluation and ask for us by name as your provider: Home Nursing Agency Early Intervention.
If you have questions about your child's development but are not ready for a full evaluation, call 814-329-7146 to set up a free virtual developmental screening with one of our EI specialists.